Fairways and Greens – Wisconsin
Fairways and Greens – Wisconsin contains a large collection of articles where you can read about a variety of wonderful golf experiences in and around the Wisconsin golf courses. Enjoy reading our articles on your favorite subjects!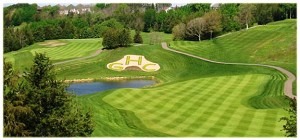 With all the courses in the area to choose from, it's not easy to pick some place new. We've all got our regulars, places that we return to often. If you'll take one golf guy's suggestion, take a short drive into Wisconsin and play Hudson Golf Club.