Fairways and Greens Minnesota
Fairways and Greens – Minnesota contains a large collection of articles where you can read about a variety of wonderful golf experiences in and around the Minnesota golf courses. Enjoy reading our articles on your favorite subjects!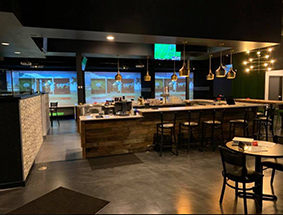 It hits me as I'm unloading my clubs in the -15 degree wind-chill that in 10 minutes I'll be teeing off at Pebble Beach. How's that for a mood swing? For the next hour or two there will be many catch-yourself moments like that as X-Golf immerses you in a virtual reality, state-of-the-art golf experience.