Wisconsin Golfer Has Two Hole In Ones
Mr. Don Tranchita from Cottage Grove, Wisconsin, had hole in ones on back to back days here at The Prairie Club. The first "one" was on #4 Dunes and the second "one" was on the Pines #10.
Congratulations Don!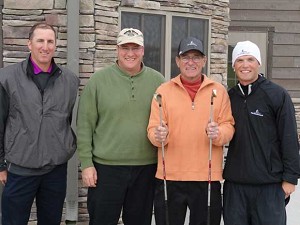 Don Tranchita along with his caddie Chase that helped him with his club selection on both days.