The Casino Wildcard – Stay, Play And Play Again
By Rhett Arens
Casinos have been offering golf as part of the total entertainment package for many years. During the golden years of the Vegas Strip 'The Rat Pack' and their entourage peppered the Hollywood magazine racks with photos of ultra-tanned, golf club wielding smiles and if you looked closely there was usually a casino billboard or tower somewhere in the background. The idea of combining a healthy dose of outdoor recreation with a night full of indoor recreation (at the tables) is a combination that's hard to beat. Throw in some fine dining, possibly a spa and a few cold refreshments around the pool and you have the makings of a classic Stay and Play.
The idea that all this must happen with a heavy dose of glitzy showboating has mostly gone by the wayside. What has evolved (especially in the Midwest) is a full-on, high-comfort, classic day of both luxury and fun in equal doses. The golf is world class… literally. Courses like The Wilderness and Dakota Ridge find themselves annually landing in the best public course rankings in national golf publications best-of-lists year in and year out. But even those courses just outside the top 100 offer an elite level of golf and a customer service level that almost makes you blush as you pull up to the bag drop.
This is the fourth installment in our 2021 series on Minnesota Golf Resort Destination vacationing. We have looked at the pioneers of the golf resort industry, the patrons who seek out a week of recreation with family and friends, the economic impact of this important industry and finally in this last feature we'll look at how the industry doubles down with a casino in the mix. A who's who, what they do and what's in it for you summary. The list of Casino Resorts within a day's drive of the Twin Cities that offer a golf package is larger than you might think – Treasure Island, Mystic Lakes, Fortune Bay, Jackpot Junction, Black Bear, Grand Casino Hinckley and Grand Casino Mille Lacs. There is a spectrum of golf quality within this list to be sure but all of it is well above average and several are world class as I've already mentioned.
The Wilderness Golf Course, which folds seamlessly into the Fortune Bay Casino complex and offers elegant dining and plenty of casual elbow room within The Grill and a joining patio space is considered the best public course in Minnesota by many people who know such things. The combination of granite outcroppings, split fairways, large undulating greens and tree-lined fairways provide golfers (and gamblers for that matter) a truly world-class play and stay opportunity. General Manager and Head Golf Professional Ryan Petersen pulls no punches when he states that "he will put The Wilderness up against any course in the Midwest, public or private." Having played the course a handful of times I wouldn't argue that fact and despite (or because of) its location in the 'north woods' a round of golf there is very special.
If you flip the natural setting from dense woods to sprawling prairies of blowing grass you will have found your way to Dakota Ridge Golf Course near Morton in the center of the state. Again, a bit off the grid but you'll find another top-ten worthy golf course. The Rees Jones designed course is owned and managed by the Lower Sioux Indian Community who oversee operations at Jackpot Junction Casino. The casino and golf course do not sit side-by-side but a simple shuttle down the road and you can enjoy a wonderful weekend of golf and casino hospitality along with some excellent dining. The accolades and awards continue to pour in for Dakota Ridge. With its reputation as an open, wind-swept, immaculate course, it will challenge all levels of play. For golf purists this course is a must.
The Grand Casino Hinckley and the adjoining Grand National Golf Course creates a perfect twofer. In fact, if you happen to hit on a concert weekend you can make that a threefer. If you indulge in the excellent dining options on-site by all means, make it fourfer. I know I'm making up words here, but the total package of entertainment contained within a three-minute shuttle ride at the Hinckley site is sooooo easy to enjoy. With a four-hour round of classic golf in the afternoon, a concert at the expansive amphitheater in the evening, a few cocktails at the bar and a restful night's sleep at the on-site hotel you have the makings for a great two-day, stay and play.
The Grand Casino Mille Lacs is within easy driving proximity to the Northwood Hills Golf Club; though not technically part of the business operations, it does offer a northern Minnesota ambience and quiet change of pace to the energetic gaming floor at the Casino. A charter fishing launch out onto Millie Lacs Lake might just put you onto some walleyes as well. A bonus for a true-blue Minnesota weekend.
Situated just off the main north-south artery on interstate 35, Black Bear Casino Resort and the Black Bear Golf Course offer a great one-two punch for an overnighter coming or going from Duluth and the North Shore. The 6,560-yard, par-72 Championship layout offers plenty of northern Minnesota forest and expanses of scenic natural water features. With four sets of tee boxes and GPS equipped carts golfers of all skill levels will certainly find their sweet spot. The on-site hotel and 3 restaurants bring the hospitality to great levels while keeping the gaming options wide open with everything from the Slots to Ultimate Texas Hold'em. The Otter Creek Event Center hosts concerts ranging from country to heavy metal with great sight lines. The Cobalt Nightclub and Cabaret operates on weekends with a calendar full of local acts and entertainment and offers a great option for relaxing with friends and hitting the dance floor. This casino and golf course has flown under the radar on occasion but should be included on your next vacation towards Gitchee Gummi. Spend the night and play The Bear.    
Closer to town (as in Twin Cities) there are two behemoths of casino resort fun. They offer different takes on the golf amenities option but nonetheless golf and gaming are in the mix, side-by-side and should certainly be part of any overnight adventure at either location.
Treasure Island Resort and Casino sits just off the Mississippi River a few miles upriver from Red Wing. With Mount Frontenac Golf Course, they provide one of the state's most scenic rounds of golf. You'll find yourself looking right and left out over the limestone bluffs down to the gorgeous river below. The course sits south of Red Wing and the casino offers shuttle service to and from as part of the stay and play package. The clubhouse hosts numerous weddings and events from its scenic perch atop the bluffs. The Treasure Island casino (as locals call it) also hosts a series of summer concerts drawing A-list music and comedy to its outdoor and indoor theaters. There has been plenty of investment at the Casino in recent years bringing your options for rest and relaxation to a crazy level. The Marina on the Mississippi River allows for arrival by boat and again, treatment from the concierge service will make you feel like your royalty. There's always room on your boat for a set of golf clubs, right?
The Mystic Lake Casino, which is owned and operated by the Shakopee Mdewakanton Sioux Community, is the perfect combination of a large casino experience with first-class golf in the mix, perhaps the closest thing we have in Minnesota to a Las Vegas weekend. The Meadows at Mystic Lake is a great golf track with loads of shot variety built-in and always in impeccable shape. The service levels and attention to detail under Director of Golf Mike Luckraft and his team is exceptional. The entire golf complex includes several very large practice greens and a spacious driving range. After the round you can head back into the casino and partake in any number of dining options and gaming locales. The floorplan includes three separate cocktail lounges, a theater, 12 various dining options ranging from a grab-n-go kiosk to white tablecloth Asian Fusion fine dining. The concert series which can be scheduled indoors or outside in the amphitheater is always full of name acts and a wide variety of musical styles.           
We should consider ourselves fortunate to have so many choices. In summary, you can see that the Casino Golf Resort squarely has its place in the realm of golf vacations. Maybe it's more for the adults than the kids but there is still plenty of fun to be had by all.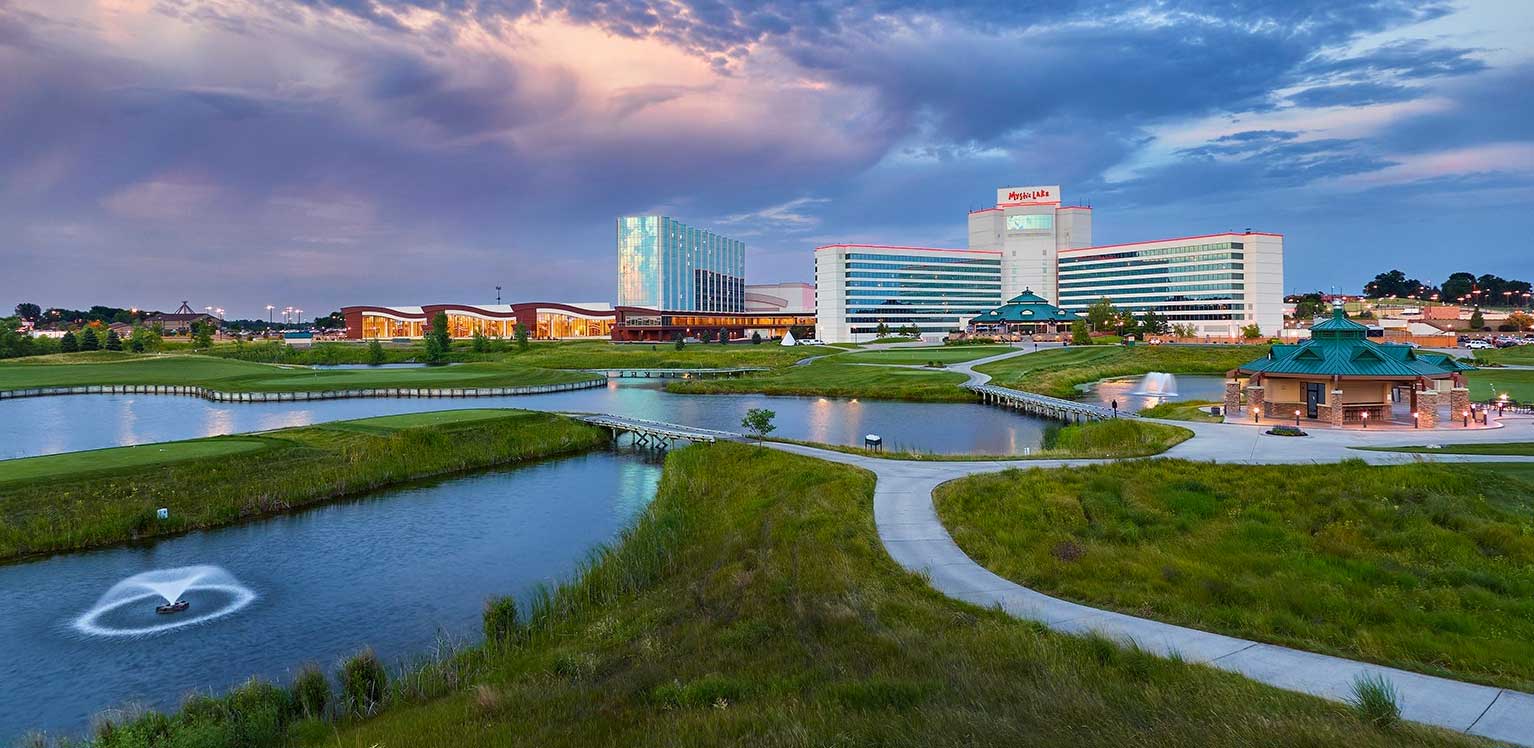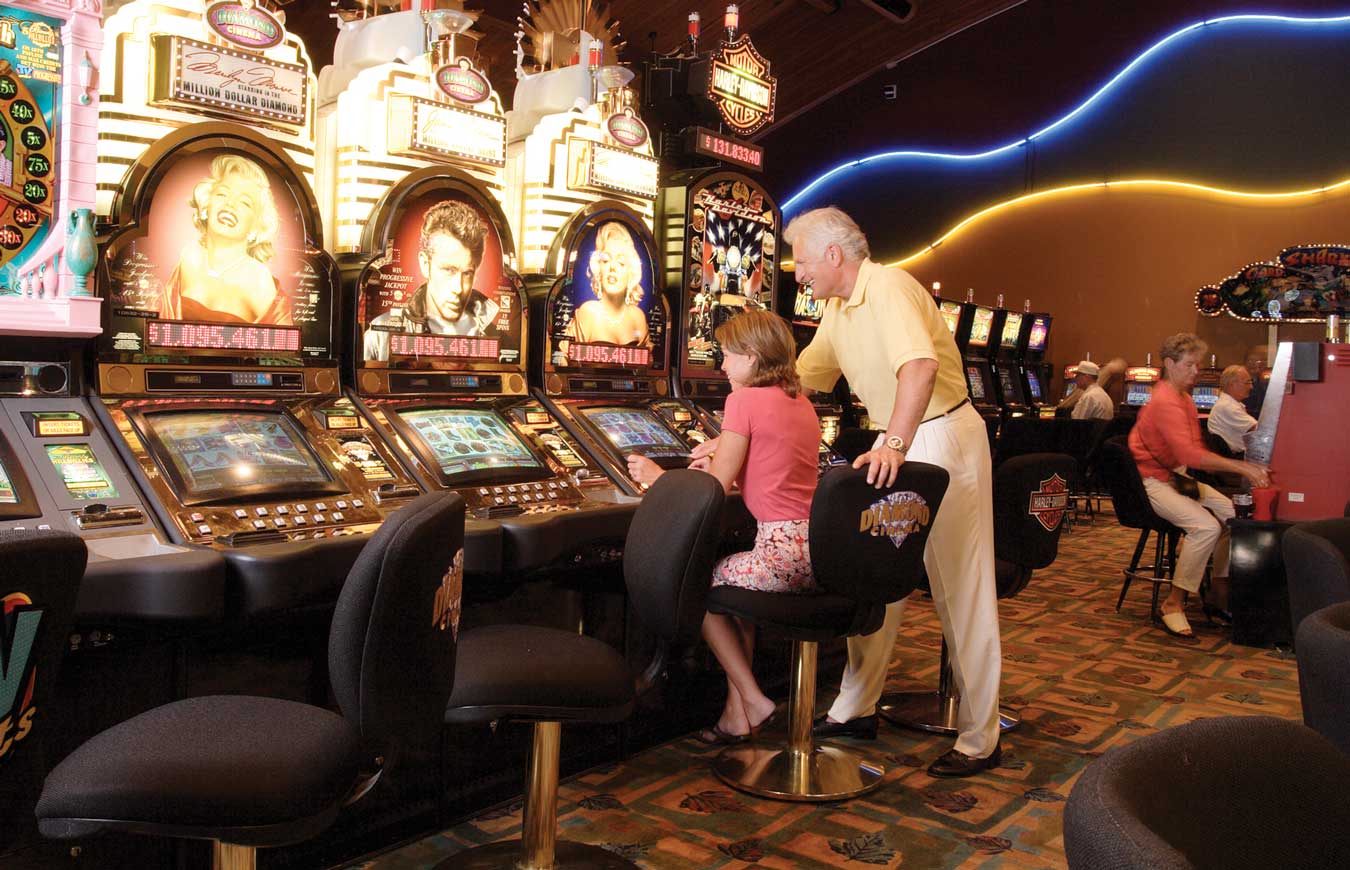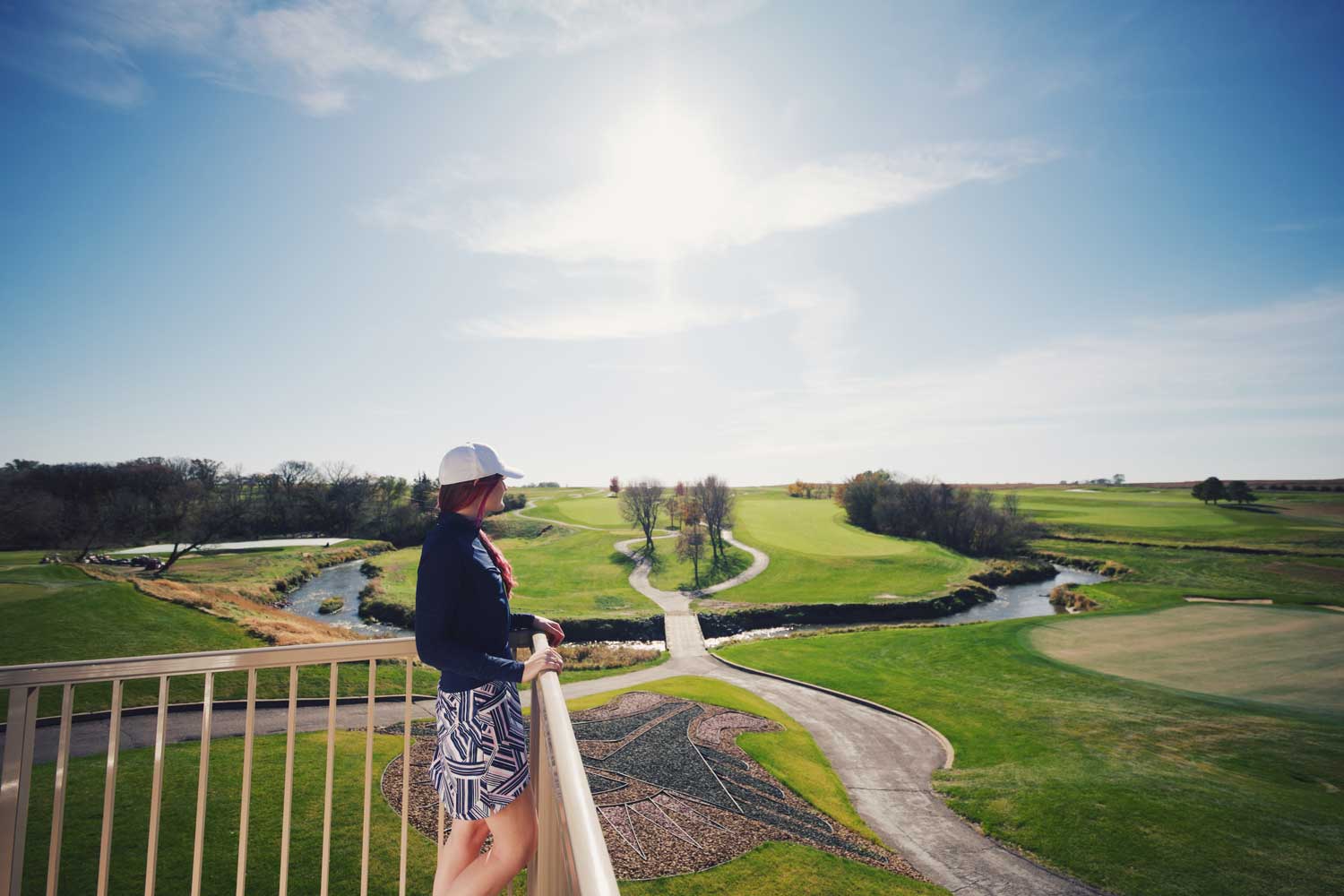 Jackpot Junction Dakotah Ridge Golf Club