Wild Marsh Golf Club – One Of America's Best Municipal Golf Courses
By E. Nolan
What does it take to be a Top 25 Course in Minnesota? According to the people who rated Wild Marsh and voted it as such in 2020, it takes great guest service, quick pace of play, a clean and well-maintained course and a super fun layout. Charlie Desrosiers, who lives in Rochester, has driven up to Buffalo every year, just to play Wild Marsh. "I don't know if the people of Buffalo know how lucky they are," he said. "A course like this 30-minutes closer to the Twin Cities is either private or costs an extra $50 or $60 to play, especially in this condition. If Wild Marsh isn't the best-value round in Minnesota, I'd love to know what is."
Charlie is right (on the money), of course. You need only look at the nearest competition in the same league of design (in Maple Grove) to find the real value in a Wild Marsh round. Obviously, the course wishes it had a driving range, (if only so people would stop asking) and there are a few options in discussion for a new restaurant upstairs in 2022 (which would be great) but, short of that, I can't imagine there's much else Wild Marsh needs… not according to the locals I spoke with at least.
Todd Lunning golfs Wild Marsh most Fridays around 7:00 AM and loves that he can get 18 holes in well under four hours. "It's just a great way to start a day and a beautiful place to play. The golf shop staff is so flexible and accommodating and the management knows how to run a golf course. I feel like the season pass here is an absolute steal."
I should elaborate on Wild Marsh's beauty. The course is wedged between two magnificent lakes – Mink and Buffalo – and has two greens out on an island (so, yes, technically two island greens) and a number of other picturesque holes. Graham Marsh did a brilliant job retooling and expanding the former course and establishing a number of vantage and shot-points that wow you aesthetically and challenge you strategically. The 5-par 7th hole is deemed by most to be the course's "signature" – curving left along Mink Lake and requiring two water carries in order for an eagle attempt (neither of which is a cake walk). "That hole can break you," part-time shop attendant (and full-time stick) River Goodmanson says. "Or it can make your day." River can get there in two. I'm lucky if I can get there in five.
Wild Marsh has active leagues – men's, women's, seniors, teachers and juniors – and a new program called the Players Pass with monthly dues that pay off in a single weekend round, then saves the subscriber $20 or so per additional round. General Manager Eric Ritter has been (and will be) tweaking the Players Club package, but in general likes what it affords. "The Players Club saves our Seniors and/or the once-or-twice-a-week player a significant amount of money. It's been a high-value addition to our overall golf menu."
Wild Marsh may not have a driving range, but they do have two practice areas, a hot-and-cold food and beverage bar (indoors) and a convenience station (outdoors), plus a fully stocked golf shop with the best price on golf shoes (and a great clothing selection) that I've found in the Twin Cities. They were always a popular host for tournaments pre-COVID (with a spacious banquet room) and that "Group Golf" business is ramping back up with event coordinators from all over taking advantage of the incredible rates.
Head Golf Professional Jerry Kroc described one of those upcoming events "Mild Marsh" as something fun and different. "One day a year we convert our 6,500-yard championship course into an 18-hole Par 3 course (August 15th this year) and give everyone eighteen chances at an ace." If you're lucky enough to get a spot in that event (it sold out in four days last year) you're definitely going to have fun. And, if you're lucky enough to secure that rare ace, you walk away with $500 CA$H. "Is it open to everyone?" I ask. "Yes," Jerry whispers (but it still echoes off the walls). "Wild Marsh is open to EVERYONE."
You can tell the people who work at Wild Marsh enjoy it, and that most of the people who play there do in fact realize they are lucky to have such a great course. Is it one of the best municipal courses in America? Well, until someone plays them all and lets me know otherwise, I'm going to go with "Yes."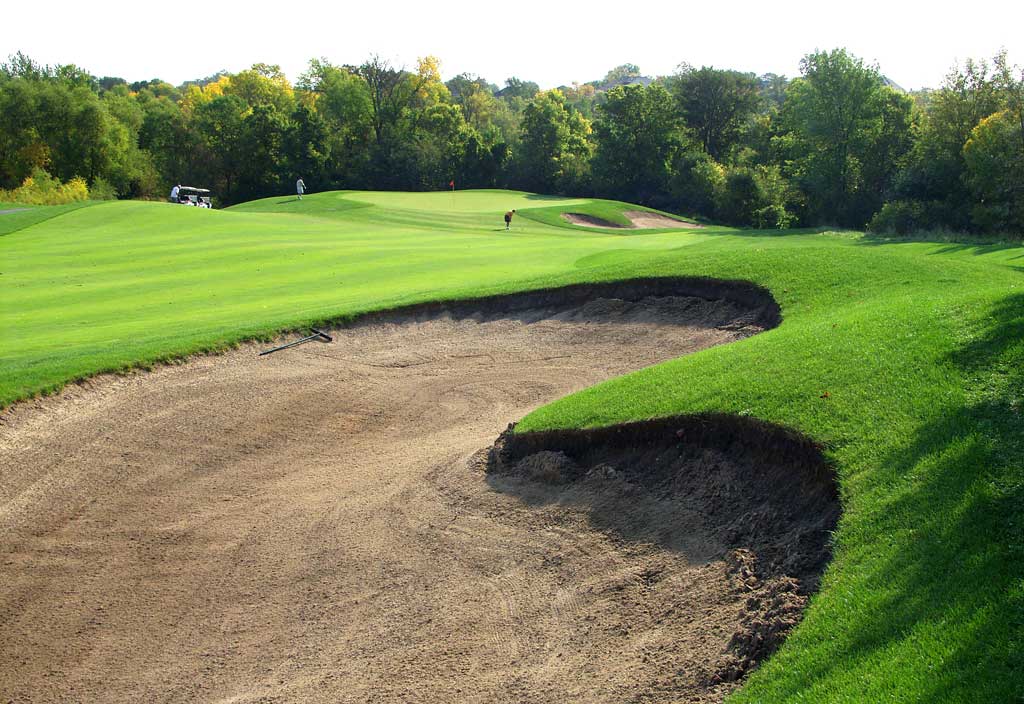 Wild Marsh #1 Photo Courtesty of Patrick Siequeist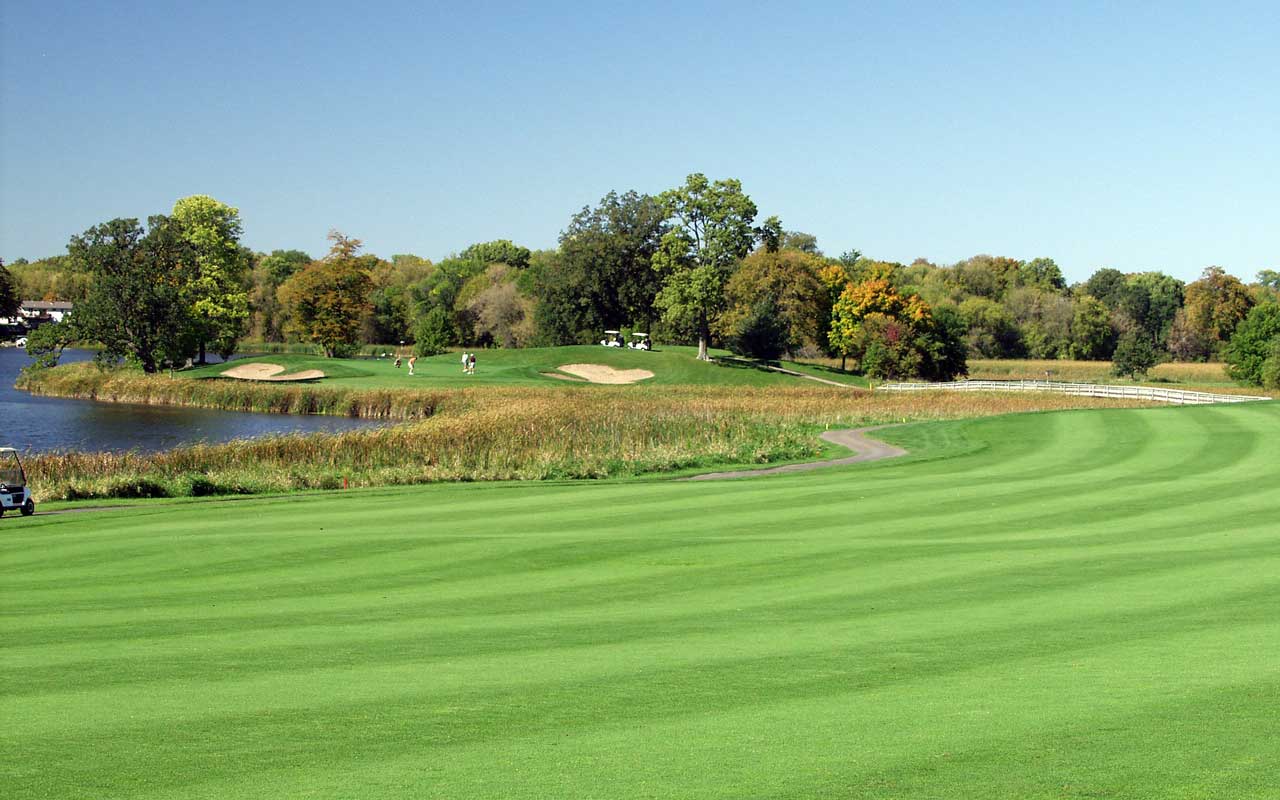 Wild Marsh #7 Photo Courtesty of Patrick Siequeist