The Wilds Golf Club – Who's Who In Prior Lake
By Tim Cotroneo
Tom Weiskopf has designed golf courses all around the world including 18-hole tracks in Scotland, China, South Africa, and the Caribbean. So how does The Wilds in Prior Lake fit in amongst Weiskopf's Who's Who of golf destinations?
In 1995 Weiskopf turned a 7,000-yard blank canvas into The Wilds we play today. His Minnesota design would soon become a favorite of not just local golf enthusiasts, but also a national audience seeking a northern challenge. Every year The Wilds staff does their best to feed the beast on spreading the word about a course that's annually ranked in the upper echelon of Minnesota golf attractions.
For almost three decades, The Wilds' draw relies on a fascinating mix of depth-defying elevations, risk/reward golf holes, and stimulating vistas that seemingly go on for miles. When Wilds Golf Professional Scott Reuter started working for the course in 2017, he knew that The Wilds formula of an amazing golf property, passionate staff, thriving pro shop, highly regarded banquet facilities, top notch golf instruction, and stellar tournament reputation was hard to beat.
Normal, 2020, Return To Normal
Reuter and his team are grateful for the "2021 back to normal" footing that the golf industry now clings to. Reuter acknowledged that last year was a good news/ bad news sensation for The Wilds.
"For us, 2019 was a good year. Last year, with COVID, the golf industry exploded, and our rounds were up over 30 percent. Then again, our weddings and banquets were way down. This year our rounds are down slightly. But to put things in perspective, we are up from 2019. Plus, our weddings, and tournaments are returning to normal figures. So life is good here at The Wilds," Reuter said with a smile.
This buzz of 2021 activity is certainly evident when checking in for your tee time at The Wilds. The clubhouse, parking facility, and instructional facility all sit on a plateau. To put this setting in perspective. The Wilds is perched on Scott County's highest point or elevation. This spot is a good one to do a 360-degree Mary Tyler Moore spin and absorb what your upcoming golf experience will soon offer.
Rising To The Occasion
Cloud-scraping elevations and Lindsey Vonn-worthy plunges are evident throughout The Wild's meandering layout. Weiskopf positioned the tee boxes to maximize views – whether you're looking up or gaping down. The Wilds is a feast for the senses, especially for golfers with a sweet tooth for eye candy.
Weiskopf was never one for observing the "what is the signature hole" question. Instead, he believes that each golf hole features a distinct personality.
There is one Weiskopf signature trait that you'll find on The Wilds fourth hole. This comes in the form of a drivable Par 4. Another under-the-radar Weiskopf tradition is finding at least one sand trap in the form of a "W." "An aerial photo reveals that a bunker on the first hole may be the answer to the W sand trap legend.
10 Grand Payout, Weiskopf Package, And Exceptional Instruction
When asked if The Wilds was offering any unique specials or packages in 2021, Reuter revealed an interesting side story to the club's partnership with Swing King. "For golfers who pony up $5, our Par 3, 170-yard, 3rd hole pays $10,000 for scoring a hole-in-one. We've had 20 holes-in-one over the past three years, but only two received the big payout. I guess golfers aren't betting on themselves," Reuter said.
A popular option for golfers desiring a private club experience at a public course is The Wilds Weiskopf Package. This bundle includes unlimited greens fees, cart, unlimited practice facility, discounted guest fee, USGA handicap, 10 percent off golf merchandise, and The Wilds Pub discount.
The Wilds is also quite proud of their instruction team. Long-time pro Craig Merriman and Assistant Zach Buntrock oversee a bustling lesson and junior program. For golfers seeking to elevate their game, The Wilds instructors aim to please.
A Seat At Patio Heaven
After your round, there's no better place to decompress than The Wilds Pub patio. This outdoor setting is a great vantage point for looking out on the picturesque 18th green or spotting a pro athlete in town for a tournament. The Wilds patio is so popular the square footage was expanded in 2021.
Order up one of Chef Anthony Willis' menu specials and then take in the scenery along with a cold beverage. If there were any doubt that The Wilds was worthy of a return engagement, this moment seals the deal.
It's here that you acknowledge what motivated Weiskopf to include Prior Lake in his far-reaching portfolio that stretches from Scotland to China and several points in between. After reviewing your first Wilds scorecard, realize you're now one of Weiskopf's international brethren of Who's Who.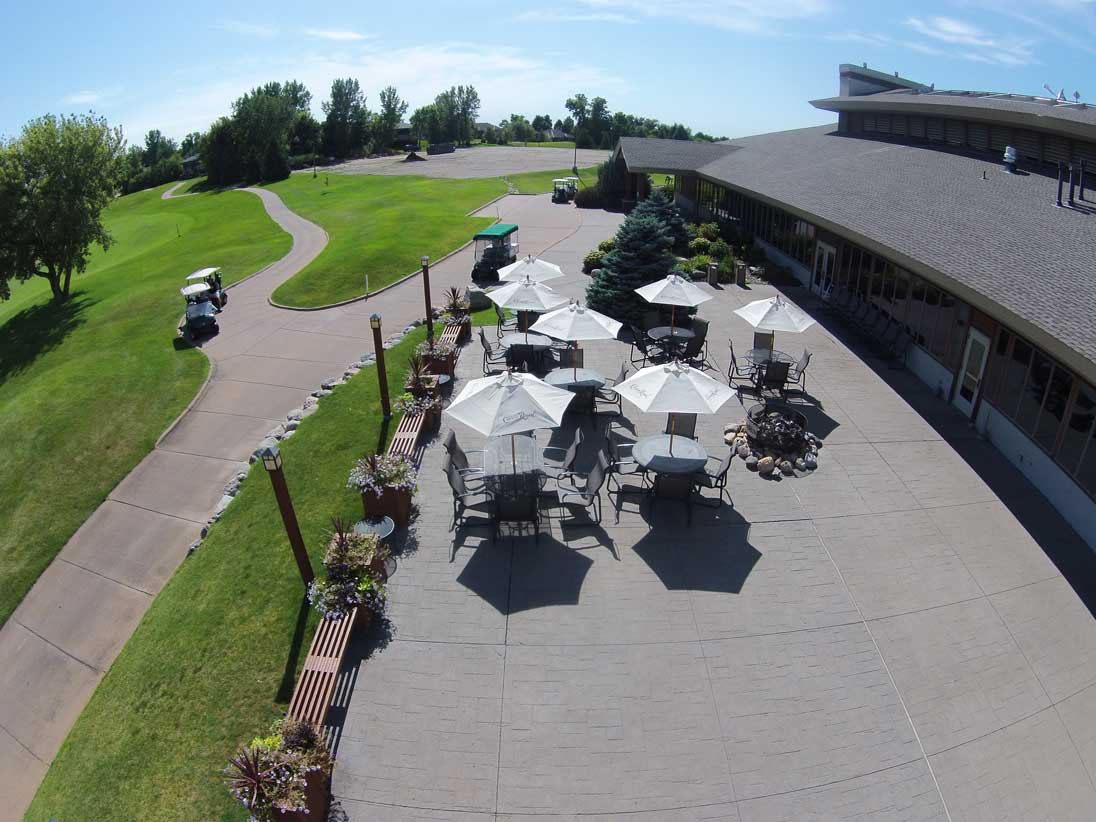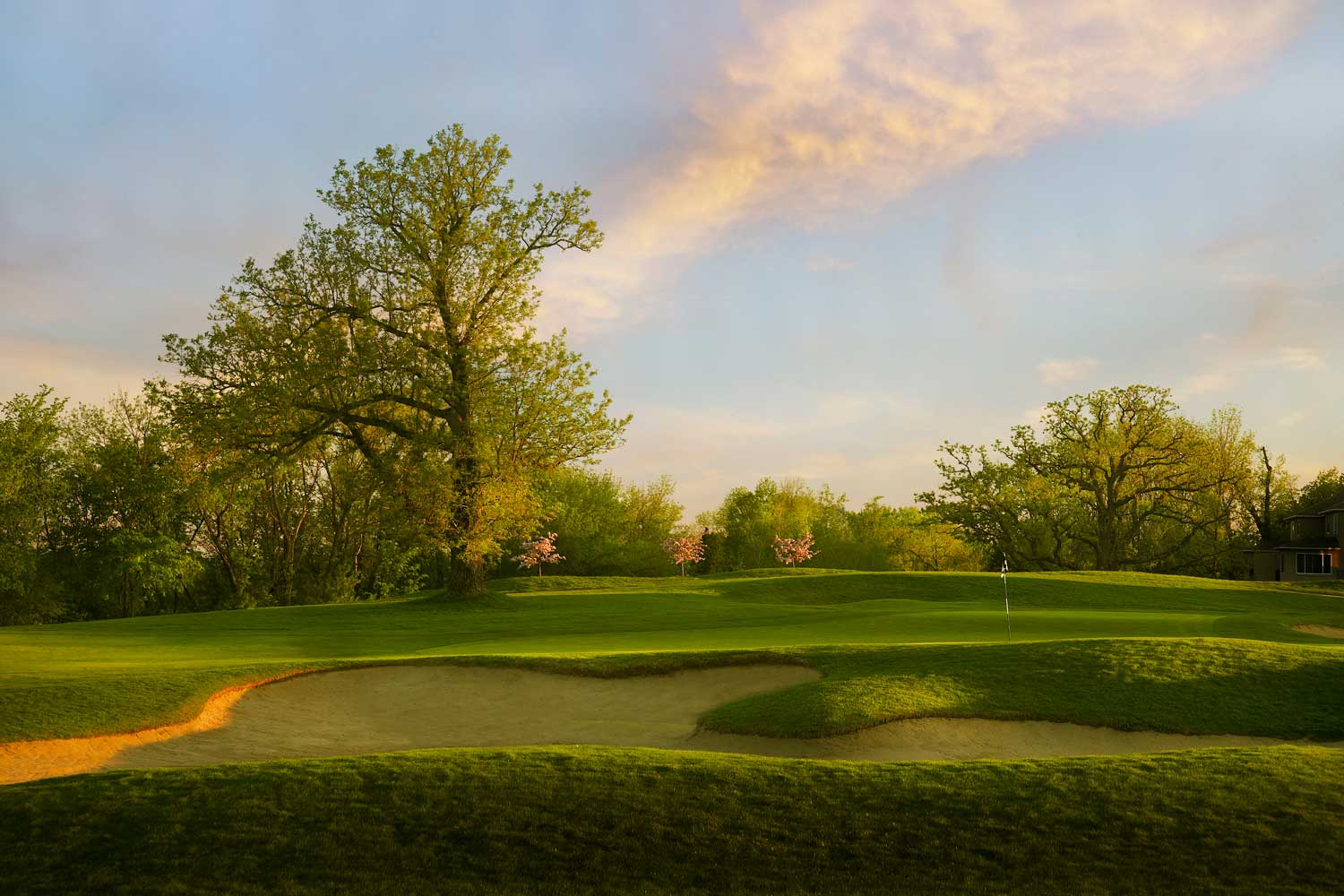 The Wilds #4 Photo Courtesy Peter Wong Photography