Breezy Point – Easy Breezy
By E. Nolan
Some places make excellence seem easy – effortless. Imagine opening to this page and seeing just that one sentence – with the rest of the page blank. You'd think there'd been a printing error. It'd seem like there was something missing… even if there really wasn't. It says what I most want to say – just like that – and those seven words are absolutely enough to bring my family back every single year. Breezy Point Resort (in central Minnesota) always delivers. They just make excellence seem easy.

Superintendent Ed Thomas of Breezy's pride – Deacon's Lodge Golf Course – insists the excellence flows from the top down… he points to the great leadership of General Manager Dave Gravdahl. Dave ricochets the praise towards his head golf professionals Mark Johnson and Mark Neva. Mark and Mark redirect again – back towards Ed and to the rest of the resort's phenomenal marketing/managing staff and personnel. There's enough praise to go around so they keep spinning it, making sure everyone gets some. That's the way it should be everywhere. But at Breezy Point it only matters that that's the way it is here.

I've been to plenty of golf resorts where management talks the talk and then trips on the walk. There are even some in Minnesota. That's what makes me appreciate even more the great lengths they go to at Breezy to not just shoot for the stars, but to make it affordable for everyone to enjoy their "outer spaces."

It begins and ends with service. I say that because Breezy Point caters to people year round – long after the golf courses close for the winter. They know how to host a party, a reunion, a romantic escape and an endless caravan of outdoor enthusiasts. With incredible rates – year round – and sensational Food & Beverage service catering to every taste and appetite, you can make yourself comfortable here whenever you want. They'll take care of you – pamper you to whatever extent you'd like.

But as April FINALLY arrives, all of our hearts and minds turn to golf. I start collecting golf magazines from around the country and start reading up on where I need to play. I visit hundreds of websites and set my budget. I want high value at any cost, but appreciate it more when I can take my whole family along and allow everyone to share in the wealth of the experience.

Breezy Point Resort offers three diverse golfing opportunities. There's the Traditional Course, one of Minnesota's most historic rounds. I like to describe it as "terrifically troublesome" – as I tend to spray the ball a little too much off the tee – but it's also a serene adventure at a steal of a rate. It plays at its intended to – short and family friendly – but it's also got enough teeth for the single-digit handicapper.

Whitebirch has a sharper set of teeth on a larger scale. It was the first championship layout in the Brainerd Lakes region and remains today one of the areas greatest values. At over 6,700 yards it has plenty of signature shots, particularly down the closing stretch – with 16 and 17 being two of the resort's most beautiful holes. 16 wraps around a gorgeous marsh, with an elevated tee shot and an awesome green, and then 17 is a pond-carry par three that looks easier than it plays… but always rewards the camera wielding golfer.

And then there's Deacon's Lodge – Arnold Palmer's incredible tribute to his father and Breezy Point's contender for "Best in State." Minnesota is a golf rich state – far more than we get credit for – but one of our five "must plays" is DEFINITELY Deacon's Lodge. Superintendent Ed Thomas has been here since the first seed was planted. He's seen the course through the initial grow-in and knew what it could be if given the necessary time and appropriate TLC. "In its early years what made the course great was the design. Every course goes through a rough patch when it's growing in and growing up – and we certainly had ours – but the design was always stellar. Where we've really excelled at Deacon's Lodge is in the care we've provided the course ever since. We've gotten the conditions back to excellent the past couple years and management at Breezy Point has made a huge investment in that TLC. We've cleaned out the brush, reworked the irrigation system and replenished all the bunkers with fresh sand. We can individually address every concern now from little things like rocks in the waste bunkers to excessive divots in the landing areas. That financial support and the ability in my position to be able to do these things that people ask for… that is why I stay here. That's what makes my job so much fun… taking an excellent course and making it… well… that much better."

That's how you sum up a two-hour conversation with a guy who is fiercely passionate about his job. And playing 18 around "his office" will make you appreciate his efforts – and the truth in his words – that much more.

I asked Super Ed what his favorite hole is at Deacon's and he said. "Twelve." I replied with "me too." As in, "I have twelve favorite holes at Deacon's as well." It's always a trick question to ask a manager, head pro, or superintendent that question. When you fall in love with a place it seems like a slight to the rest of the course to pick any one hole over another – especially on a course this stellar.

Deacon's Lodge is one of those courses you appreciate more every time you play it. It plays different from every set of tees and provides a plethora of rewarding approaches no matter which angle or distance you come in from. That list I mentioned earlier – of all the places I "have to play" in 2015 – it includes Deacon's. But Deacon's makes the list every year.

The exceptional golf experience makes Breezy's package deals that much sweeter. My personal favorite is the Triple Play that gives you a round on each course, two nights lodging, two breakfasts and a dinner at the waterfront Marina II restaurant. But any package that includes a round at Deacon's is HIGH VALUE in my book – so go with what works for you.

Breezy Point Resort has a wide variety of lodging options – single and multiple bedroom – scattered across their expansive properties, with an indoor swimming pool and/or the lake close to each. The amenities are as plentiful as the memories you'll make experiencing them – from outdoor patios and balconies, grilling stations and panoramic views of water and/or golf to big screen TV's, well stocked kitchens, playgrounds and beaches.

And I can't forget about the food – especially at the marquee dining hotspots. There's Antlers at Whitebirch – fine dining in a casual atmosphere. There's Marina II right on Breezy Bay with the entertainment capital of the resort at the Dockside Lounge just below. And then there are the great American golf course options – for breakfast and lunch – in Palmer's Grill at Deacon's Lodge.

Breezy Point provides you with direct access to open trails and sparkling lakes, magnificent golf courses, and family friendly entertainment and lodging facilities. Their general ambition is less to be Minnesota's Greatest Resort than it is to be Minnesota's Greatest Value. But if they end up as BOTH in your heart, so much the better.
Article Comment Submission Form
---
Please feel free to submit your comments.

Article comments are not posted immediately to the Web site. Each submission must be approved by the Web site editor, who may edit content for appropriateness. There may be a delay of 24-48 hours for any submission while the web site editor reviews and approves it.

Note: All information on this form is required. Your telephone number is for our use only, and will not be attached to your comment.

Submit an Article Comment
First Name:
Required
Last Name:
Required
Telephone:
Required
Email:
Required
Comment:
Required
Passcode:
Required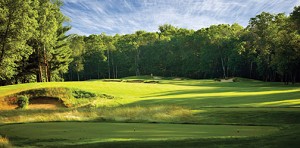 Deacon's Lodge #13 Photo Courtesy Peter Wong Photography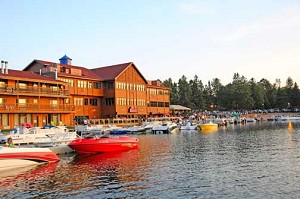 Breezy Point Resort Marina II